Posts

1,163

Joined

Last visited
fabes's Achievements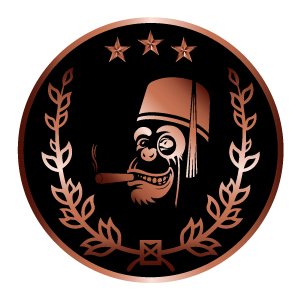 Campanas (3/5)
Looks like y'all had a great time. Would have loved to have made it down there, but ended up having family visiting last weekend.

Just now seeing this message, but I'll do what I can to make it to a herf. Always a good time chilling with @Corylax18 and would love to meet up with some more CO folk! Would be cool to plan something when @Habana Mike is around.

The Fundadores as an Anejado is odd. Was there an awful batch hiding somewhere that didn't sell? Seems unlikely. Not that there is any worth in the anejado program anyway. Really hoping that JL is under 50rg.

Hard to beat a good La Fuerza

Are they having trouble getting the blend correct because of all that volado?

Very cool experience! Thank you for sharing.

Thankfully we've been able to use science to debunk the plume myth.

Love it. You have to ask, what makes the cigar? Is it the bands? Is it the box? How can you be sure? Far greater similarities than differences. This should be a wake up call for those that hold fast to marcas as unique and independent from each other.

I propose a QdO Lonsdale. Second choice, QdO Corona Gorda. Both capitalize on the QdO hype and are vitolas I enjoy. Don't care how many in a box, just want SBN box at a reasonable price.

I was referring to the upcoming 2019 LE (a hermosos #2), not the most recent French RE.

This is definitely what's happening. Pull the vitolas that don't sell, wait a couple years, then bring them back with a shiny box & second band and charge double or triple. The new QD LE is roughly the same vitola as the Imperiales, but with a gaudy box and inflated price tag.

I feel the same way. I also wonder how many people fawning over the 50 & 54 have ever tried the corona?

This little thing caled honesty has worked just fine for me.

Figure out what your tastes are first. You will save money in the long-run. We could all rattle off boxes we would jump on in the blink of an eye if we came across them, but who is to say you would even like them. For example, I could tell you a handful of rare vinyl records I would buy if I ever saw them in a shop, but who cares if you don't like the same music as me. Learn everything you can if you're inclined to put in the work. Watch things unfold over time. There is real scarcity, boxes that will never come around again. There is manufactured scarcity, essentially the majority of the RE program. You can also come across boxes that are rare, but are sold and resold over and over changing hands many times and nobody is actually smoking them (wonder if they're any good?!).

I enjoy them. These and the Hoyo du Maire. They are not 15min smokes. More like 30 if you rush them, but I can get 45 min easy out of these. They need to be smoked slowly to get the best out of them. That said, like previous posters have said they are pricey for the size. A box of minutos is roughly the same price for more tobacco. Can't help much with recent boxes as mine are from 2013. If you're looking for 15min cigars, look at Cohiba/Trinidad Shorts & Partagas Chicos.