Posts

1,914

Joined

Last visited
Profile Information
Location
Interests

Ceramics, Corgies, Cycling, Drumming, Skiing, and of course Cuban Cigars. ,
joeypots's Achievements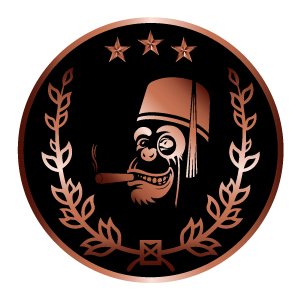 Campanas (3/5)
How about the rat face? Jack is one of the greatest, no doubt.

Well said. The album is a recording innovation triumph. If one believes the hype, everyone in popular music was awe struck by the recording. It's almost as if Wilson used the recording studio as an instrument taking advantage of the newest technology available. Pop albums were recorded in a matter of days in '63; Pet Sounds took ten months in '66 and it's influence is undeniable. There are a couple of good songs but most of the tunes are not to my taste.

I think the last box of cigars I didn't burn through for lack of interest were Cuaba Salomons. Worst LE? Man, that's a very difficult choice. I got off of that wagon quite a while ago and haven't looked back.

👏👏👏👏Great job, Kim. Wonderful informative review of a great cigar and a fine smoking lounge. Going out to enjoy a cigar? Great. Going out to enjoy a cigar and a drink with your mum and sister? Priceless.

I favor Montecristo over Partagas mostly but I am fond of both cigars. I chose the #2 just because I smoke more of them.

Not the best Mel Brooks film. Pizza The Hut? Brilliant.

I liked the songs on the radio when this came out but lost interest pretty quick. I know I'm getting old, the last band I really liked was Elvis Costello and the Attractions.

I wonder, what if one wore a Yankees shirt to a Celtics game?

I like everything about the SW. And, I like a Julieta #2 almost as much as a Corona Gorda. Definitely a special occasion smoke.

The size doesn't appeal to me.

MC#2 From our hosts. I'm a sucker for Monte Cristos and #2s can be fantastic. These look and smell great.

I don't think anyone can call a bottom or a top and a lot of famous investors agree. Dollar cost averaging works. "It's different this time" has been proven wrong each time the markets peaked and bottomed in my experience. "I never buy at the bottom and I always sell too soon." Baron Nathan Rothschild Harvey nailed it. A little speculation here isn't foolish, but buying the market systematically ensures you are buying more low than high.