Posts

688

Joined

Last visited

Days Won

1
Profile Information
Location

Kasukabe-shi, Saitama-Ken, Japan; California, USA

Interests

Cigars obviously but I love Hockey. Good Whiskey is a must on the daily. Speak Japanese and Spanish. Rotary Engines Only
Hiroshiro's Achievements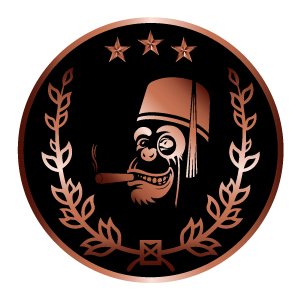 Campanas (3/5)
i ordered 12 at 375+shipping. there shouldn't be a markup. just don't fall for the scammers. the fun is getting it on ur own

I'll be in Tokyo 10/31-11/2!

Yea i don't go to Yokohama too often. I'll try the Sheraton as well. thanks lotusguy

Canada LCDH have the Bushido for 65 CAD I'll be in Tokyo in 3 weeks so I'll check out the LCDHs there and see their Box Numbers. But Rob save my spot on the Waiting list! I might pick up a few while I'm there and get the rest through you! Can't wait! heard great things from everyone.

Hibiki 12 and 21 are My favorites as the 17 seems to be stuck in the middle ground not knowing what it actually is. Out of that List I don't really agree with it. Yoichi 15 over the 10 as the 10 seems like a waste. All the Hakushu are pretty low on my list of Japanese Whiskey or any whiskey my buddy loves the Coffee Malt. The Green Label Akashi Single Malt is more bang for your buck and its Amazing. The Taketsuru 21 would be a better choice over the 17 and the Price difference shouldn't be that big in most Markets. And all the Yamazaki are fantastic. In Los Angeles if you ever get a chance you can hit up Bar Jackalope and try all the Japanese Whiskey and kind of get a feel for what you might like. I tried everything I wanted last time and paid around 100 dollars total. Light a Cigar there too!

There was an Email that went out a long time ago that if you wanted to be on the Waiting list you had to Email D. Not sure how long that list is now

Costco US. Regular Retail Price is not bad at 60. Japan Price is about 30. so anything in between there is not a Bad Price for Hibiki. and Up to 60 for Yamazaki is ok

[email protected]

!

Hibiki 12 45 Bucks at Costco...Can't beat that Price

That is So expensive! Its so Cheap here in California and Japan....

Yea I'm sure they are not Happy with the Japanese Name on these. Not so much in Hong Kong or Taiwan but Mainland China must be throwing a fit. Too bad these were not named Regional Japan as China had Regionals already. And I'm sure as the review says that these are going to be enjoyed thoroughly!

about $42 A Stick with the Current Exchange Rate. I can't wait for these Rob! I need a Few Boxes at that Price. Way better than I thought it would be. I"m pretty happy with it!

Hey All I'll be back in Tokyo Area July 18th-July 28th. If anyone is free let me know!