Posts

8,253

Joined

Last visited

Days Won

104
Profile Information
Location
Interests

Traveling, smoking meats, fish and cigars, homebrew, single malts, rum, bourbon, Negronis. Habanos, deep sea fishing, family, wine, technology, Hold'em, FOH, Amicigar, Cuba and jazz
Recent Profile Visitors
Habana Mike's Achievements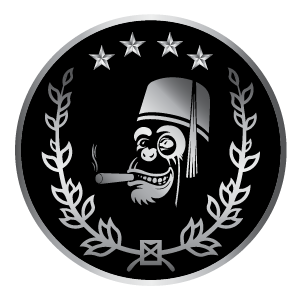 Prominentes (4/5)
Well, Cuba had no problem sending their criminals our way....

Magnificent. Where can I get a stocked one!

Showed up a day early for a Europe flight. Damned time zones. Said they could put me on the flight this day so I could go now instead of going home and the back in the morning. Unfortunate that the seat would not be business class. OK, wait or go? Definitely better to go, make sure I get there for the meetings and have an extra day to pop around. If it weren't a bitching thread I would say more about how it turned out....

500,000 of our closest biker friends are in town for the week. Love the sound of a Harley in the morning!

Good luck. Probably not the best of times to open an outlet given stock supplies. At least there will be legit Habanos there now....

Komodo Kamado BB32. Solid piece of machinery!

Kicking back on the lanai with some cigars and rum while I keep my leg propped up after a slight mishap on the slopes last week. Listen to the Harleys ride by on A1A, Bike Week in Daytona so there'll be plenty. Maybe smoke some ribs if Kelly helps me out with the logistics.

Finally my replacement for the BGE has arrived. Looking forward to the first cook!

While my preferences have not necessarily changed, the ring gauges I smoke have increased to accommodate the availability.

This one is a shop, not a manufacturer. They may have a house roll with the name but it will be interesting to see where they go from here with Alex in the house.

Well, given no considerations around the choice, aviation. Would love to be able to hop in a plane and get anywhere quickly without I-95 traffic. Plus the views. Being able to fly over landscapes difficult to get to. Considering I'm approaching an age where they'd be resistant to license me, I'll need to think up something else. I'd say I may reconsider and give golf another shot. Between not having enough time to play regularly and the ankle surgery I gave it up entirely a while back. Perfect location now with more free time o my hands I may just look into that. Or find something else to build a collection out of. Now you've got me thinking.