Posts

12,359

Joined

Last visited

Days Won

14
Fuzz's Achievements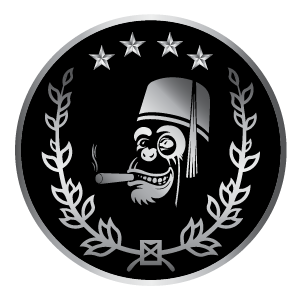 Prominentes (4/5)
I was thinking of picking up one of these. It is a replica of the 1963 Chinese Air Force watch.

Yep, concur with Ken. Definitely worth snapping up whatever they have at that price. I have a few bottles of the No.1 and No.2 in my collection.

Probably too busy getting acquainted with the Statesman or the Elkin.

An absolute classic! When this came out in cinemas, I went to see it 3 times. My parents thought I was crazy to pay to see the same movie 3 times. For a Star Wars fan, this parody is a gem.... maybe not Kyber quality, but a gem none the less.

I don't really think his mind is on the cigar or trophy....

Isn't he paid a base salary of $3mil? I hardly think $100k is going to hurt, and that is what a fine is meant to do any way. Not going to get into the reason for the fine, just that when you are paid a significant amount, fines have to be commensurable.

I would be honest about it and let the buyer decide. "Storage conditions not ideal for a few years. Cigars have been re-conditioned and smoking fine."

Needs to be more organised, and with a ref.

https://www.abc.net.au/news/rural/2022-02-22/illicit-tobacco-found-in-south-west-nsw/100850754 More than 250,000 kilograms of illicit tobacco has been found and destroyed in southern New South Wales. Australian Tax Office (ATO) assistant commissioner Megan Croaker said 9.7 hectares of the crop, weighing the equivalent of 13 bulldozers, had been seized at Koraleigh. "This was a sophisticated, organised operation," she said. The tax office said it estimated the government would have missed out on $42 million in excise if it had made its way to smokers. Officers also seized a picking machine and water pump from the property. In 2019-20, it was estimated illicit tobacco costs the community $909 million in lost excise revenue each year.

Smithy was just into it for the chess groupies.

70F? I'd gladly take that right now! Yesterday morning it was 33F where I live!!

Putting aside the cigar for a moment... what the fudge happened to your FOH ashtray?!?!