Posts

946

Joined

Last visited
Profile Information
Location
Interests

Cigars, travel, enjoying great food & wine with friends, Qld Reds, Tottenham Hotspur, Golden State Warriors
Recent Profile Visitors
Dimmers's Achievements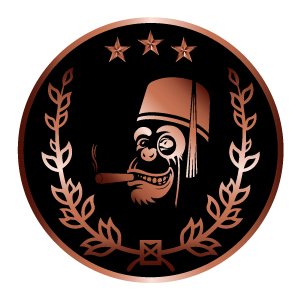 Campanas (3/5)
Definitely this if long term aging. MRN has said he stores at 12c (like wine) and 55-60% rh for serious long term storage.

Belated birthday wishes Luca. Looking sharp in those pics hermano!

I absolutely loved the travel humidor robusto series! Such a good smoke.

Perhaps it's time to formally recognise the shadowy Viking who has been running the show here the whole time… Friends of Sven !

What about that chin on Chris Rock though, he took it like a champ. Don't care much about celebs generally but some of the memes floating around the interwebs have been pretty good.

yep PLMC like the PLPC, is a great stick with age. Add to that the value factor particularly for us long duty -suffering Aussies , it's a must have in the rotation

Weirdest - big ugly greenish Indonesian stick gifted by a well meaning mate. Strong aniseed aroma. Wasn't great 😊

Oh reminds me of the crazy science experiment thread many moons ago where you guys switched wrappers on sticks. Some very interesting results!

Love this idea Rob and look forward to seeing more in the series. Big fan of the Epi 2s and also the Epi 1s ( hopefully a resurgence soon as I don't have many left)

Oh what tragic news, sincere condolences to Mike's family and friends.

Ken your dad jokes are on point!

Hey man! Yah bit of a hiatus at this end but great to be back and catching up on what's been happening in last few years. Great also to see so many great regulars like yourself here too!

They used that code back in 2011/ 2012 by the looks. Not sure what the factory was then.

Looking sharp in that vid Alex! Very excited to see this project congratulations, I'm in for sure.