Posts

4,376

Joined

Last visited

Days Won

13
westg's Achievements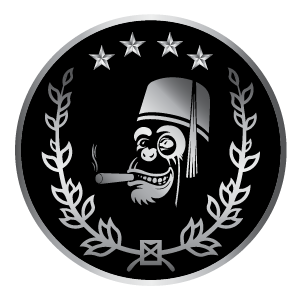 Prominentes (4/5)
I talk to cigarette smokers regularly it's about $1.50 to $2 a cigarette in Aus . I don't think 30 notes will hand you a pack of 20's DN

7 years not bad . Part of the reason I stopped buying them , I was lucky to get two weeks out of a box. The little Bolivar would have been something to try 🌴😎👍🏻

Size wise I find them a waste of time, you find yourself half way through and there is not much room left for anything else . Flavour and body is amazing for such a tiny cigar . The fiver tins are nifty and make really cool little gifts and handy for fishing. I don't smoke anything small or too thin anymore, simply much prefer and enjoy the larger stuff Upmann put out Connie A B Mag 50

Wouldn't it be so great to go back in time and wander through.

Well I wish I had more , my favourite Robusto at the moment, what I love about them is they start off great and progressively become better an better. I don't know why I never really purchased any probably because I was always picking up everything thing else Boli RB, D4 , Epi2 , Cohiba. Generally they looked ugly cardboard pasty wrappers and had no real fan fair . What did spike my interest was the poor man's Cohiba slap. Could they be okay, so I picked up a fiver locally. Gorgeous cigars sweet a little spice some caramel a luscious palette coating smoke from this Cigar . Poor man's Cohiba I wouldn't call them that due to the fact that is similar in body at less than half the price . Flavours are not even close . At this stage they deserve a little better than that.Truly unique and a nice change of pace from similar formats .

Agree totally. It's bloody awful

R&J Short Churchill BEL JUL 20 PL Picadores RAT AGO absolutely magnificent!

Maybe that's where the term skull dragging originated from 🌴😎

Cheep and cheerful whilst working in the WA Pilbara. I wasn't expecting anything from the Fonseca Cosacos. Delightful , absolutely packed with tobacco, perfect construction, pumped away at it for an hour. Coffee, biscuit, baked bread flavours. A nice surprise thanks to everyone's favourite moderator. 🤗

Their is no better mosquito repellent on this planet that is effective as cigar smoke. Fact !