 Posts

34

Joined

Last visited
milo's Achievements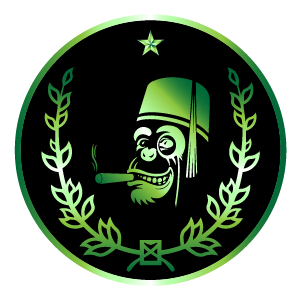 Perlas (1/5)
Kudos (an understatement) to Keith and Canada.

Baseball, football and hockey trading cards. Spent a small fortune (meaning a few hundred dollars as a kid--but still). Kept them all; I figure I can break even on my investment in about 120 years.

Great thread and cool website... I was born when disco was dying--Andy Gibb, "Shadow dancing" Sadly nine months earlier was no better--You Light Up My Life by Debby Boone.

It is not just your responsibility; it is all of our responsibilities. Silence, be it related to religiously inspired terrorism, the horrific conditions that most of the world suffers in, or to anti-religious rhetoric, makes these atrocities possible.

By birth, I am a citizen (based on local laws) of three countries on three separate continents. Taxation is tough; but, generally not an issue. The benefit outweighs the burden( especially in the case of public education. For example, holding a a passport from an EU member state reduced the cost of my post-grad studies 10-fold. 20k Euros vs. 2K Euros. That said, I believe the privilege of citizenship by birth should (and for the most part does, save the Irish, Poles and a few other EU states) only be extended to the first generation born outside the legal and territorial bounds of a country.

There is also a small Divan across from the casino in Gangnam that is housed in a bakery...a great bakery with plenty of outdoor seating. Also a nice place to smoke during the afternoon, especially for people watching.

For smoking, Burn is great. They have live jazz many nights of the week. Cigar selection is mediocre at best, so bring your own; but, do buy at least one of theirs for good form. For buying in quantity, stick to our hosts...

While I have heard several concerns about issues with this film, it Is interesting to note that the US trademark for "Behike" was registered in 1989 (by the Cubans) with an application filing date in 1988. Accordingly, some form of marketing concept appears to predate the film.

FYI, I was at the duty-free in the Tel Aviv airport a couple weeks ago and they are very well stocked at the moment. It looks like prices may have been raised; but, so has the quality of the stock. They had several boxes of the RA regional, which were all top quality. While I still think quality is better here at FOH (and am certain that prices are better), those passing through may want to take a look to see if anything special lying around.

The printing quality is very good. The bamboo stand is nice. However, i do not think $10K is anywhere near reasonable for the books and stand. Based on my conversations with the shop manager, the price (read: post book fair) has yet to be determined. Whether true or not, he indicated that, at least a few, would likely be sold by "some" PCC shops in Hong Kong to the general public. On the other hand, while sitting in the small shop for a few hours, I witnessed more than one customer come in and pick up 3-4 cigars, smoke each one for about 20 minutes, lay it down, and repeat with another cigar. One guy in particular was bragging about his huge investment in the 1966's and how much money he has made reselling on the mainland. As you can imagine, there seems to be no shortage of disposable income, especially with the look at me factor. Even if the set is ridiculously priced, it will sell.

I also had the opportunity to see the second edition first hand, last month. Looks great in-person. I have a pic that I will try to upload at some point. In the meantime, I will say that it is worth the trip if you are in the area. The shop manager was great; thoroughly enjoyed my time in the shop.

Shhhhh! Should have said deep web fundraiser. Would not want to implicate the everyday frappuccino drinker...

Shhhhh! Should have said deep web fundraiser. Would not want to implicate the everyday frappuccino drinker...

Perhaps a group buy for private board?