Posts

3,048

Joined

Last visited

Days Won

1
Recent Profile Visitors
The recent visitors block is disabled and is not being shown to other users.
mk05's Achievements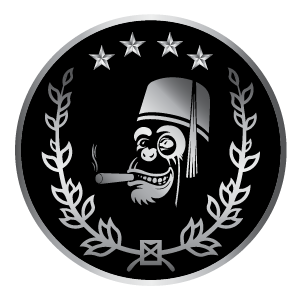 Prominentes (4/5)
Maybe, just maybe, the plan for the 58 had been in the works for so long as to save the medio tiempo for its production. Maybe, just maybe, Habanos had been saving the medio tiempo for a special Festival Humidor and accompanying numbered production of 50 to 450 humidors containing the Behike 52-58 range...you know, for the upcoming 10th Anniversary of the Behike. In other note, the tasting forum was simply to figure out the fortaleza people preferred while smoking such a long stick.

I am a consumer, consuming a good that is in a consumer industry. I buy what I think is good. I do not care about the price point, the vitola, or wrapper - as long as I like it. In my time, I hear from people that they are "value oriented," and thus mock those willing to spend $100+ on a cigar. The same people have very nice houses, boats, cars, or bought their wives diamond rings. I generally just nod my head and tell them they are very rational and astute.

Dom Perignon or Mouton would be your best bet.

Partagas P1 and TEB08 P2 portrayed peanut flavor.

All grade A wrappers were allocated for the Habanos Festival cigars. If that is from a city fabrica like LGR, the wrappers are from the backstock of problematic tobacco.

This is not possible, given that Cuaba is one of the only marcas left that is only rolled at one factory. It is consistent YoY, more than many other marcas in the Habanos portfolio. If you like the Cuaba taste, try PLPC, as that is the same idea from the same factory. If you like the Divinos size, try a Divinos from 2005 or earlier. It is an older ideology, from Briones Montoto, and you may end up becoming addicted to that fabrica's ideology.

Will give Dag a high-five if he can convince 10ct box of Trinidad Robusto Extra from EL instead of FD. They are light, but there is a reason for that.

Only thing that is 100% fact is that there was no person named "Silvio Jimenez" who was interviewed for this article.

Festival wrappers are special wrappers, usually found on grade A to A+ Habanos.

Beauty is in the eye of the beholder. With Habanos, there is something for everyone.

Tell him to freeze them again

15

I am sure Habanos will do something interesting for San Cristobal.

Surprising on SW, they're usually everywhere. Yes on special things. I think the regional is a Puch Robusto.